Volleyball players in fact must deal with problems related to repetitive movements of the upper limbs, where great stress, particularly during serves and spikes, is placed on the shoulder.
The ASA team organised two different workshops in the United Kingdom, in collaboration with the local distributor Celtic SMR and with the professional contribution of Doctor Ilia Todorov.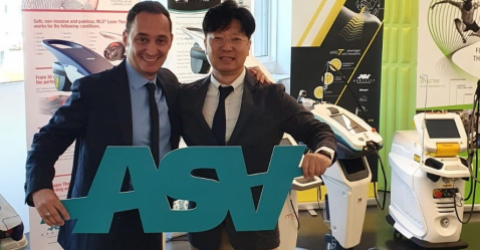 After two years of exclusively virtual communication with our partners in the Far East, visits to Italy by our international partners and collaborators have resumed.